Wie sehen 4,000,000,000,000 – 4 Trillion $ aus?
Nachdem wir in diesen Wochen häufiger Titelzeilen, wie "FED belässt Anleihen-Kaufprogramm bei 85 Milliarden Dollar" lesen dürfen, fragt sich manch einer, wie derartige Geldmengen in der Praxis aussehen könnten und ob die FED für die Geldlogistik Gabelstapler einsetzt.
Eine beeindruckende Visualisierung zum Thema gibt es hier. Dort findet man mehr Anschauliches, wenn es um das Thema Geld geht. In dem Zusammenhang fällt mir natürlich auch gleich Michael Schulte alias Hari ein.

Hari vom Mr-Market.de Blog orakelte nach einer "Nacht im Tunnel" und der Migration seines mehrfach ausgezeichneten Webauftritts weg vom "shared 1und1 Webhosting" ein wenig über die Devisenwelten und wie sich die Geldmengenpolitik entwickeln könnte.
Besonders dann, wenn er in seinem Blog einen Artikel mit dem Titel: "Berkshire Hathaway Chairman Warren Buffett said late Thursday in a TV interview that Fed Chairman Ben Bernanke should be allowed to continue in his role" verlinkt, bin ich sehr sehr aufmerksam.
Ihnen geht es doch sicher auch so:
Die Erhaltung seines mit Schweiß und Blut erarbeiteten Werte wird immer wichtiger. Dazu Weitsicht und Einstellung zu finden, ist meiner Ansicht besonders in diesen Negativzinszeiten gut investierte Zeit.
In diesem Sinne auf steroidenärmere Börsenzeiten hoffend (gehe ich am Sonntag wählen)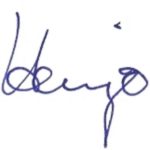 Zum Thema noch ein Youtube-Video:
Chin Meyer erklärt Finanzspekulation in einer verständlichen lustigen Art.
Was ist die "Fuselanleihe"?